ProjectCLIMB
Changing early learning of implicit math biases
Grades 2-7 are an important period for acquiring foundational math and science skills. At this age, children also begin to implicitly associate math and science with boys. Girls who learn these biases come to question their own ability. As children get older, beliefs about gender differences in academic ability and interests widen the gender gap in science electives, postsecondary STEM degrees, and career pursuits. Fortunately, exposing kids to positive role models early on can change implicit biases and boost girls' math performance without negatively affecting boys.
How can we best teach young children that girls as well as boys can be good at math and science? Project CLIMB tests programs that counteract early learning of implicit gender bias.
Key Obstacle
Developing Gender Bias
Goals
Use role-models to change STEM biases and self-belief
In partnership with Science World, Project CLIMB conducts research at the Living Lab, a Science World exhibit and data collection site where museum visitors can participate in research that seeks to:
Document how early children form beliefs about math and science
Identify how these beliefs influence children's interest in math and science activities
Identify how these beliefs influence children's performance in math exercises
Understand barriers to girls' perception that they can engage in science activities 
Develop strategies to increase girls' engagement and interest in STEM
Research Spotlight
Coding Camp Language
In this study, led by graduate student Cameron Hall, we examined how language used to frame coding camps (for example, emphasizing competition vs. helping others) influenced boys' and girls' perceptions of those programs. In exploring the language used to describe science-themed camps, we hope to understand whether the values that frame these camps might signal different messages to body and girls about the likelihood that they would enjoy participating in, and feel they belong in, these programs.
Summer Camp Gender Representation
In this study, led by graduate student Jessica Lee, we examined how gender representation in a summer camp (gender balanced or gender imbalanced) affected how children perceive those groups (for example, in terms of group cohesion, inclusivity, belonging). Through this study, we hope to better understand how and when during development children's decisions about the activities they pursue are influenced by their perception of whether they will be in the gender minority.
Gender Math and Science Stereotypes
In a recently completed study, we explored the development of gender stereotypes about science in children ages 6-11. Our aim was to understand the similarities and differences in the emergence and development of gender-math and gender-science stereotypes. In another recently completed study with children and adults, we explored whether gender-math stereotypes depend on age (for example, whether participants hold stronger gender-math stereotypes for adults compared with young children).
Photo Credit: Engineering Science Quest
The Team
The Project CLIMB team combines expertise in the science of implicit gender bias, bias reduction, and STEM outreach.
Project Partners
Project CLIMB proudly partners with the University of British Columbia, Science World, University of Waterloo, Actua, Engineering Science Quest (ESQ), Geering UP, Engineers Canada, the Engineering Change Lab, the Ontario Network for Women in Engineering (ONWiE), the Society for Canadian Women in Science and Technology (SCWIST), and the National Network of NSERC Chairs for Women in Science and Engineering.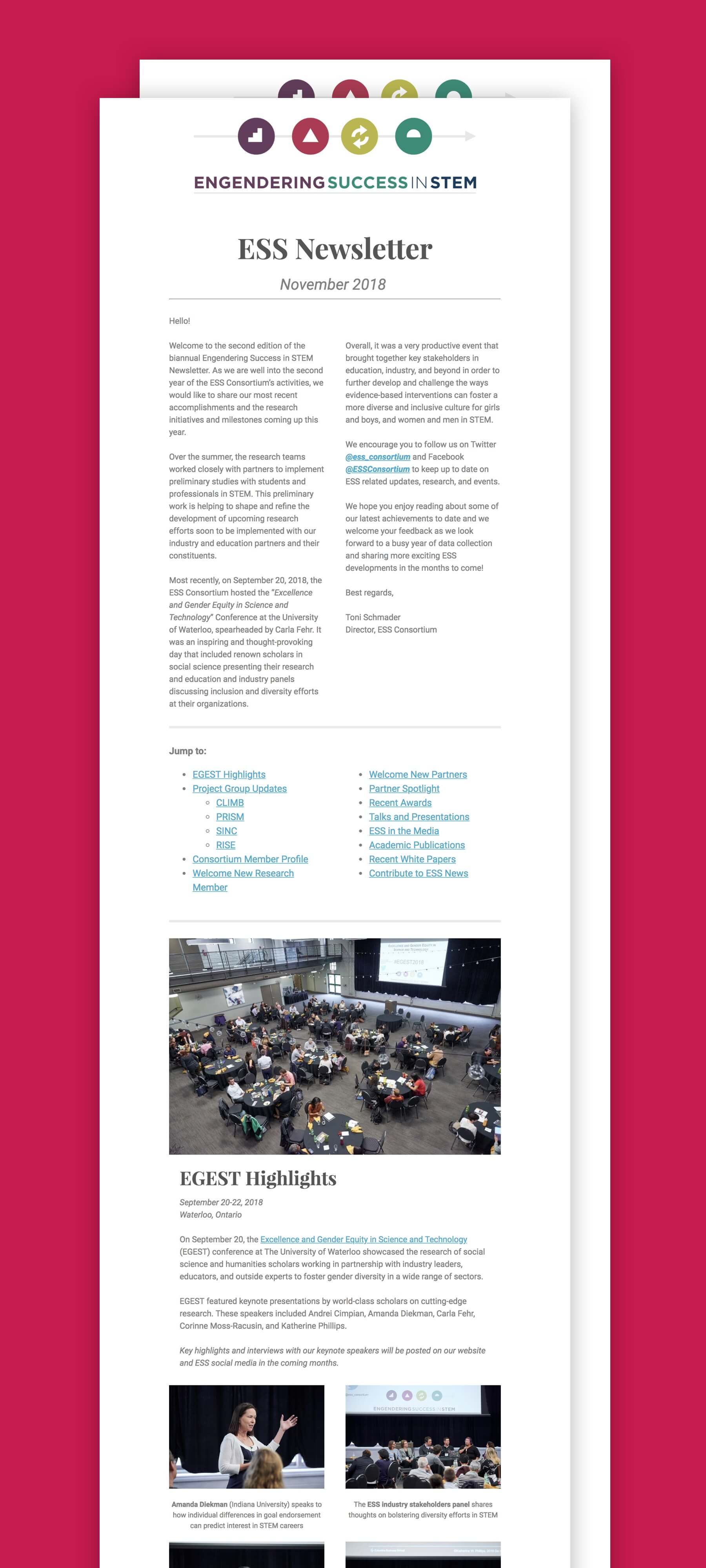 Subscribe to stay updated on our latest findings
Sign up to our newsletter to stay updated about partnership opportunities and company news. We will include industry insights, advices and more.