Promoting a culture of inclusion in science and engineering
BREAKING BARRIERS & BUILDING BRIDGES (BBBB) CONFERENCE
The BBBB conference took place on
November 16, 2023 at
University of Toronto's Rotman School of Management
To Learn More:

The BBBB Conference was an in-person event to learn how to create and sustain gender-diverse and inclusive STEM schools and workplaces and was proudly co-hosted by the Engendering Success in STEM (ESS) Consortium and the Institute for Gender and the Economy (GATE). 
---
ABOUT THE CONSORTIUM
Engendering Success in STEM (ESS) is a research partnership with the shared goal to foster women's inclusion and success in STEM (Science, Technology, Engineering, and Math). We bring together social scientists, STEM experts, and stakeholders in STEM industry and education. Our goal is to use an evidence-based approach to break down the biases girls and women face on their pathway to success.
The Projects
Applying two decades of research, our team tests interventions that harness the power of positive social interactions to reduce the effects of implicit gender bias. These interventions target the distinct obstacles that are unique to each step along the way from early education to industry.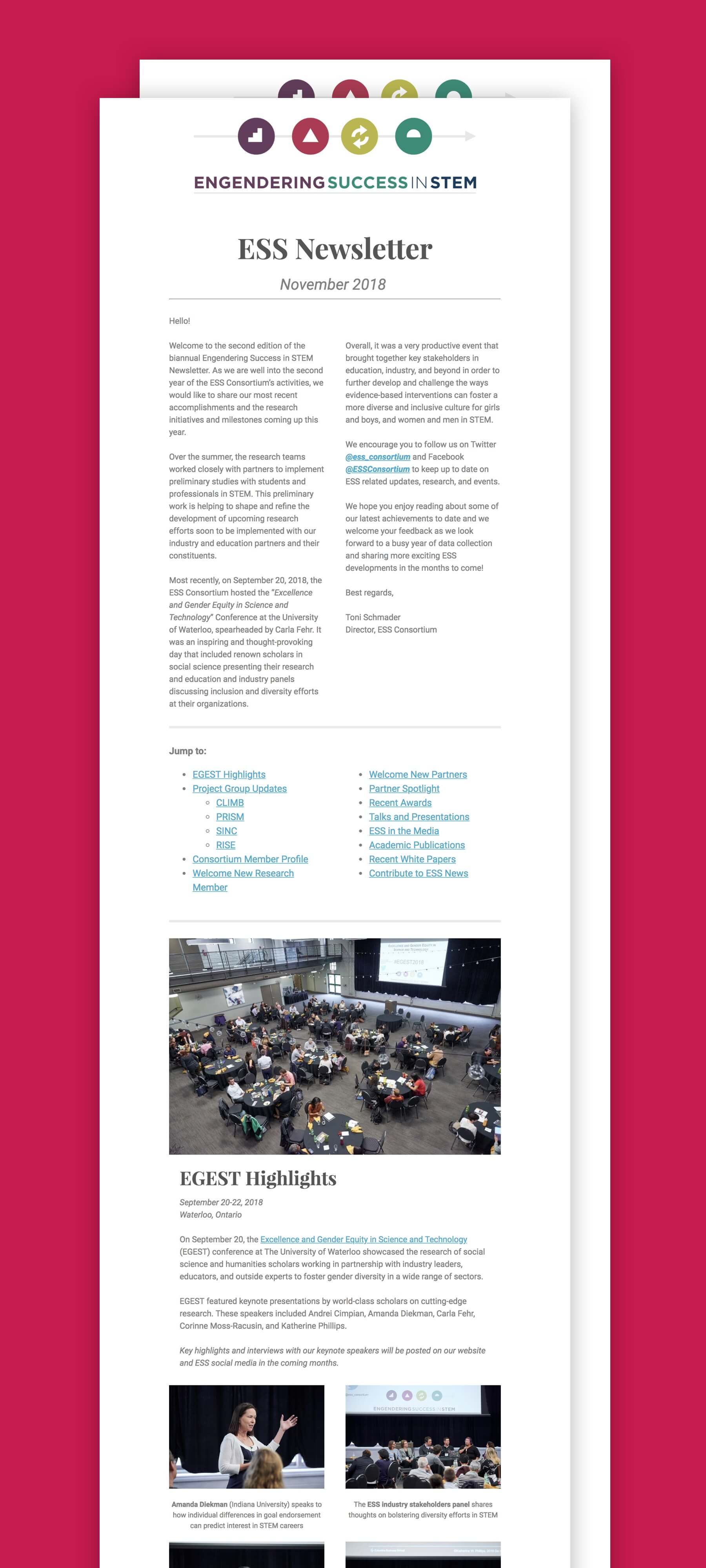 Subscribe
to stay updated on our latest findings
Sign up to our newsletter to stay updated about partnership opportunities and company news. We will include industry insights, advices and more.