Project RISE
Current Research & Workshops
Project Goals and Reasons to Partner with Us
Project RISE is part of a multi-year federally funded research initiative that aims to create positive cultural change for women and men working in science, technology, engineering, and math.
This randomized control trial will use the best scientific practices to test the effectiveness of a cutting-edge intervention designed to mitigate implicit bias and create cultural change.
Participants will complete a half-day intervention workshop (see Workshop Architecture) delivered at your company and outcome surveys conducted 1 and 2 years later (see Assessments).
We seek Industry/Organizational Partners to support this integrative evidence-based intervention that aims to develop the most effective tools and best practices for enabling all employees to excel.
Our Expertise and Credentials
The ESS Consortium includes three Canada Research Chairs and a team of leading scientists who have published over 250 research articles on implicit gender bias and bias-reduction.
As an independent team of scientists, we are ideally situated to use objective data-driven methods to identify best practices and tools for creating a positive, diverse company culture.
The Consortium also includes two Associate Deans in STEM faculties of top universities, three NSERC Chairs for Women in Science and Engineering, and two named chairs for Women in STEM representing four leading research universities in Canada.
Our STEM experts have demonstrated success in outreach efforts: The entering engineering cohorts at UBC and Waterloo are close to 30% female thanks to efforts by Drs. Croft and Wells.
Benefits to Industry Partners
Involvement in an integrative, evidence-based intervention to improve workplace culture.
Reports tailored to your company to identify areas of success and areas for improvement.
One-on-one consultation with team members on your company's internal assessment tools.
Early access to annual infographic and video white papers and best practices toolkits (for sample white papers from our group, see successinstem.ca/resources).
Invitation to attend Knowledge Sharing Conferences to learn about other best practices.
---
Information sheet
Download our complete information sheet:
BECOME A PARTNER
To learn more about how your organization can contribute to Project RISE and benefit through partnering with the consortium, please contact us. We look forward to hearing from you!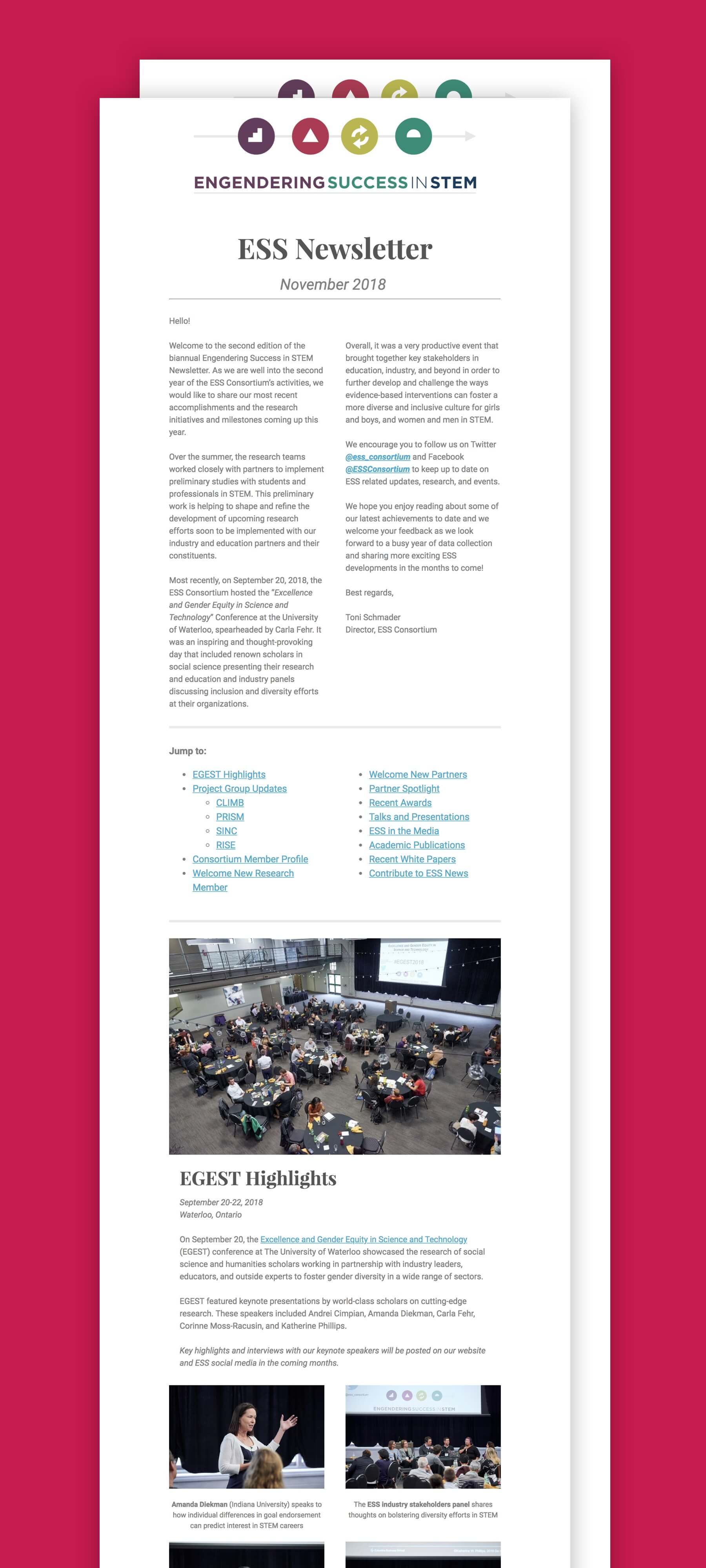 Subscribe
to stay updated on our latest findings
Sign up to our newsletter to stay updated about partnership opportunities and company news. We will include industry insights, advices and more.